Heliconia Amazônia Turismo, your agency in the Amazon.
Heliconia Amazônia Turismo is a French travel agency in the Amazon. Offering tailor-made trips to the Brazilian Amazon as well as privatized cruises on the tributaries of the Amazon River for more than 20 years, it is now the French specialist agency for the Amazon destination. Her values and her involvement make her a renowned agency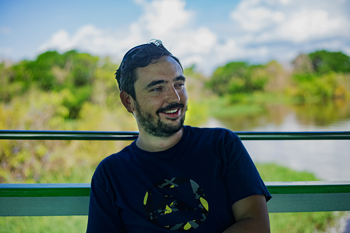 Remy
« The tourism professional »
In 2010, he graduated from the Rio Uatuma communities in the north of the Amazon in order to develop tourism activities. He reinforces his belief in ecotourism and decides to stay in Manaus to put his expertise at the service of an Amazon that he loves and respects. Thanks to him you travel without unpleasant surprises.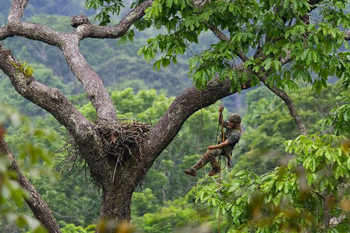 Olivier
« the man on the ground »
For more than 15 years, he has traveled the Amazon rainforest. This tree climber now knows the forest like a local. His expertise is also regularly solicited by various photographers, scientists or filmmakers. His passion for the region and the deep respect he has for him make him an ideal and resourceful organizer. An outstanding guide, Olivier shares his love of the forest.